GREENER BUSINESS CHECKLIST
1. Create A Sustainability PlanGoing green can be a huge undertaking for any organisation. There are many ways to go green but choosing what is right for your service and having a plan to make it happen is a good start. So before you get started it can be helpful to put a simple strategy in place to keep you on track with your targets and how to reach them. To begin with, focus on setting some clear goals, and realistic ways to achieve them. Then, evaluate the costs and benefits of each eco-friendly action too. Make sure to share your strategy with your workforce; and make sustainable actions simple and achievable, by supplying recycling bins for example. For that extra encouragement, consider implementing an incentive plan to help efforts progress, such as a cycle-to-work or office recycling scheme rewarded with treats or other incentives. 2. Switching OffEven simple changes such as making sure lights, computers and heating are switched off when they're not being used can make a huge difference to your eco-footprint – and your bills too! Research by uSwitch found that UK households waste £227m a year by leaving appliances on standby. So think carefully about your energy outputs and turn things off at the switch, close doors and windows to retain heat, and turn the thermostat down if possible. Efforts to reduce energy consumption can also include installing timers on your heating, air conditioning or lighting systems so that they automatically turn off when not needed, and making sure that computers and monitors go into hibernate mode when not in use. For a little extra support, there are several smart energy apps that can help monitor your appliances, which are simple to use and can integrate your lighting, electricity and heat into one dashboard. And for further advice on how to reduce your energy usage, many energy audit companies can assess your business to make sure it's running energy efficiently whilst marking areas where you can make savings too. 3. Sustainable Energy SourcesAs sustainable technology has developed, thousands of businesses have begun to take energy saving one step further by switching over to renewable sources of power such as solar, wind, tidal or biomass – which can be used to generate both heat and electricity and makes up a huge 85% of renewable energy in the UK! On a smaller scale, one of the simplest changes you can make to your energy consumption can be to switch over your lighting. Using energy efficient LED or CFL lights can cut costs by £80 and save 320kg of carbon dioxide over the lifetime of the bulb. 4. CONSUMABLESOne of the easiest way for company to know where its best opportunities for real eco-improvement is to look at spending habits. Thinking about going green with the goods and services you use for your business, it can be beneficial to review your existing suppliers. Make sure to consider whether your suppliers work sustainably, their use of any substances that could be toxic to the environment, how necessary packaging is, if any element of the product can be reused or recycled, and if you could find any local alternatives to reduce on delivery emissions. 5. Reduce, Reuse, RecycleTo improve sustainability, you should aim to produce as least waste as possible. At first thought this may appear to be rather a costly project, organising waste pick up and spending more time on training employees; but the option of running your business without recycling can be even more costly in the long run, simply considering the wastage you will incur. If you speak to people who use your service, they may have some great ideas about how to reuse and recycle things. Older generations often took a more frugal approach and may come up with some great suggestions! There are dozens of small changes you can make to have a big impact when it comes to recycling, but to list just a few: Purchase recycled office supplies such as paper and ink cartridges; or compostable food containersUse rechargeable batteries instead of disposable onesHave recycling bins, including paper and glass, in your workspaceMake an effort to recycle or repair old appliances and computers instead of throwing them awayOffset recycling costs by selling your excess materials on to businesses who could use themBand together with other local businesses to form an efficient recycling process in your area 6. Green MarketingAs more people become concerned about the climate crisis, proving that your service is pushing towards more sustainable options will increasingly influence their decision to use your service themselves or for a loved one.Make sure you celebrate your efforts in any marketing and promotional activities for your service.
COPING WITH STRESS IN HEALTH & SOCIAL CARE
This month we're talking about stress – which is coincidentally a great way to start coping it. There is no medical definition of stress, and health care professionals often disagree over whether stress is the cause of problems or the result of them. The Health & Safety Executive defines stress as 'the adverse reaction people have to excessive pressures or other types of demand placed on them'. Whatever your personal definition of stress is, there are ways to identify and manage it – both in yourself and in those around you: By managing external pressures, so stressful situations don't happen so often, and By developing emotional resilience, to better cope with challenging situations when they do happen Stress in Health & Social Care Caring for others is rewarding but can be a cause of stress. What do you do when you feel the impact of the pressures of your role? How can you help tackle these for yourself and your co-workers? Talking is always a good place to start. The old saying 'a problem shared is a problem halved' is often true, with the burden of a challenging situation or decision relieved by discussing it with co-workers, friends and family. and the perfect opportunity to talk freely about it and to share coping mechanisms. How do you cope with Stress? Here at CQM Learning we regularly take our office dog to visit staff and residents at a local service. Studies show that playing with or petting an animal can increase levels of oxytocin (a stress-reducing hormone) and decrease production of cortisol (a stress hormone). Could you include animal therapy sessions into your day? You could ask friends and family of people who use your service to take pets to visit service users or get in touch with a service like . Some other ways to tackle stress: You could: try some simple stress busting strategiesuse these easy time-management techniquesuse calming breathing exercisesmake sure you are getting enough sleep Other things that may help: share your problems with family or friendsmake more time for your interests and hobbiestake a break or holidaytake some regular exercise and make sure you are eating healthily Learn mindfulness, breathing and deep muscle relaxation techniques to reduce stress in our Stress Awareness distance learning course. Stress busting strategies The keys to good stress management are building emotional strength, being in control of your situation, having a good social network and adopting a positive outlook. Be activeTake controlConnect with peopleHave some 'me time'Challenge yourselfAvoid unhealthy habitsHelp other peopleTry to be positiveGive yourself a break Read about these strategies in details and learn specific ways to reduce stress in the workplace in our Stress Awareness course. Is stress affecting the people around you? Remember to look out for those around you. Are any of your co-workers, people who use your service, friends or family displaying these changes: Extroverts becoming withdrawnBecoming more accident proneBecoming short-temperedA dramatic change in weight Everyone has 'bad' days but if you notice the changes above for five or more days, they could be experiencing stress. What would you do if you identified stress in someone else? Does your workplace have policies in place? Are you comfortable with talking to people about it? If you want to learn more about stress and other mental health problems such as depression, eating disorders and PTSD, apply for the Level 2 Certificate in Understanding Mental Health Problems. This distance learning course takes around 10 weeks to complete, resulting in a nationally recognised qualification. It is fully funded for eligible learners - download the Mental Health Problems training application form here. ​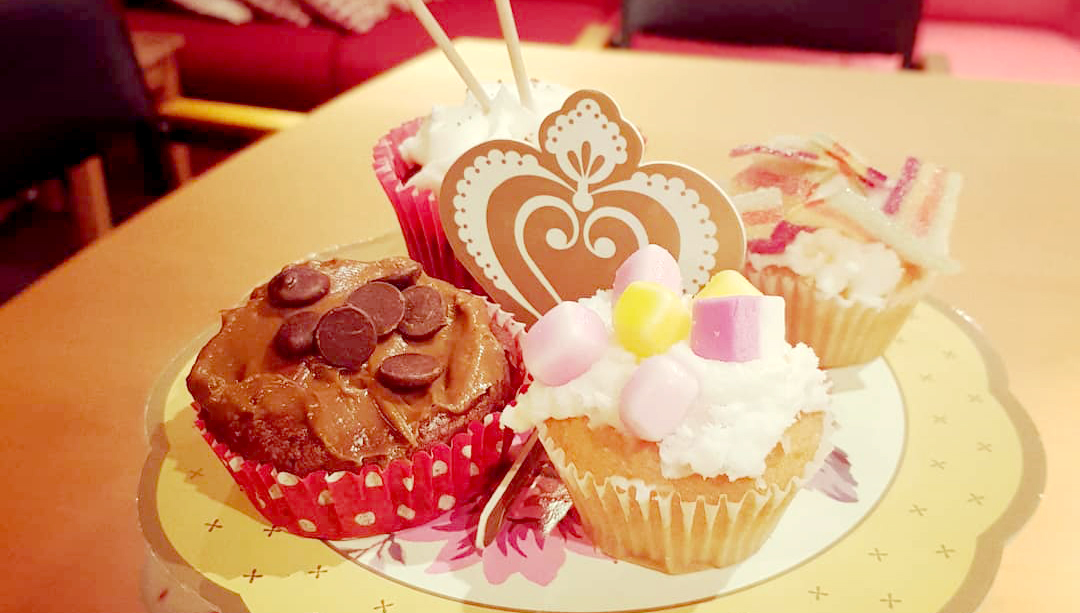 WHAT DOES YOUR CAKE CHOICE SAY ABOUT YOUR PERSONALITY?
We all love cake right? But what might your choice of cake say about your personality? We've made a few half-baked suggestions below... CHOCOLATE CAKEThe first choice of many children and adults alike. Whether it's something gooey fudge-tastic, a rich torte or a soft swiss roll you rarely find a cake selection without a cocoa based creation of some sort. Chocolate lovers are sweet but somewhat prone to indulgent behaviour. They like safe classic choices; the cake equivalent of a bear hug. Phrase you'll never hear from them: "Oh no, I couldn't possibly have pudding as well." CARROT CAKEA confusing concept at first - how can something as good as cake also contain something as goodly as carrots? Fortunately the best sort is smothered in icing which essentially negates any perceived health claims. Still, this is the choice of those seeking the moral high ground. Devious types who want to appear holier than thou, whilst scoffing just as much sugar as the chocoholics. Most likely to be found: Tucking into a huge wedge of cake after hot yoga. CHEESE CAKEA controversial option, is it really cake? Is it not just a large biscuit with cheese on top? Should it be categorised alongside the cracker course instead? People opting for a slice of Key Lime or the like are confused souls, not quite sure where they fit in. Those who choose the cheese can also be found: Dunking biscuits in their tea. FRUIT CAKEThe urban dictionary lists a fruit cake as someone who is 'Completely insane'. That's all you need to know about his type. This week is the Alzheimer's Society Cupcake Day. Here at CQM we have scoffed sufficient cupcakes to raise over £50 for the charity.
MAKING THE MOST OF YOUR VOLUNTEERS
If you are fortunate enough to have help from volunteers at your organisation, it pays to have good processes and practices in place to make sure you both get the most of the relationship. A robust induction and training programme will help you to retain volunteers and to make the most efficient use of their time and contribution. Volunteer Induction Checklist Introduce them to other staff and volunteersShow them around the building/siteExplain who they can go to if they have any questions or problemsShow them where they will be helping and where they can find any equipment they needLet them know about breaksExplain how to claim expensesExplain your organisation's policy on volunteers using telephones/ internet for their own useAsk them to shadow experienced volunteers or paid members of staff They might also need to know about: Your organisation's policies and procedures. For example, equal opportunities, health and safety, risk assessments etc.The history, ethos and structure of the organisationHow to deal with complaints and areas of concernThe role and responsibility and any volunteers agreement VOLUNTEER TRAINING NEEDSVolunteers may need less formal training than paid staff, however it is important that they have the opportunity to get feedback on how they are doing and ways in which they can contribute better. The first step will be for you to assess any training and development needs they have, and then finding ways to meet these needs. You will need to consider: Their preferred way of learningResources needed - time, location, materialsBudget for any external coursesDoes the training need to be accredited?Plan for ongoing support and supervision HOW MUCH TRAINING SHOULD YOU GIVE TO VOLUNTEERS?You will need to strike a balance between managing risks and providing opportunities. Depending on the type of work your volunteer is carrying out they may need very little formal training. Make sure you have considered any health and safety, safeguarding or privacy issues. People who are using volunteering as a route to work may want to enhance their CV with as much training as you can offer! TRAINING COURSESYou may already have internal training packages in place for paid employees that can be used for volunteers too. Great! This will give consistency across everyone contributing to your organisation. There are plenty of fully funded short courses that develop useful skills and knowledge for volunteers - both to help with their role and for their personal and career development. Suitable courses might include: Customer ServiceBusiness AdministrationEnd of Life CareEquality and DiversityPreparing to Work in Adult Social CareTeam Leading Working with People with Mental Health Needs .
COST OF APPRENTICESHIP PROGRAMMES CUT IN HALF FOR SMALL BUSINESSES
The chancellor announced this week that the co-investment rate for apprenticeship programmes, paid by small employers, is to be cut from 10% to 5%. This will also apply to levy-paying employers when their levy pot is empty. What does this mean for your Service?Adult Care Worker (Level 2) and Lead Adult Care Worker (Level 3)Were £300 +VAT - now £150 +VAT Leadership for Care (Level 5)Was £200 +VAT - now £100 +VAT Hospitality Team Member (Level 2)Was £400 +VAT - now £200 +VAT Team Leader/Supervisor (Level 3)Was £450 +VAT - now £225 +VAT The cost is split into small monthly payments, which you pay direct to the training provider. Many other apprenticeship programmes are available, ask us about the right ones for your workforce. Apply now - funding is limited!Training providers are already running low on funding for small businesses, and with demand expected to increase thanks to the cut in cost we recommend that you apply as soon as possible.Complete our application form today. Other financial incentives are available:If the learner is under 25 years of age, you will not have to pay their National Insurance contributions during the 12 months+ they are training - potentially saving over £1,000 If the learner earns less than £15,736.50 annual gross salary they may quality for full funding i.e. no cost to you for their training ​