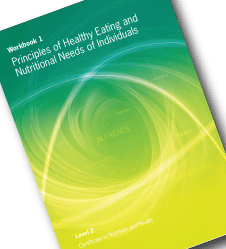 nutrition and health
Level 2 certificate
Funding: Fully funded for people aged 19+, EU residents for min. three years
Awarding Organisation: Various
Level: 2
Size: Certificate
Duration: 12 weeks
The Level 2 Certificate in Nutrition and Health qualification is designed for people who are looking to enter into or progress within the health and social care sector.
The number of obese people in the UK has more than trebled in the last 25 years, reaching what many doctors believe to be 'epidemic' proportions. Insufficient nutrition can lead to a variety of health-threatening conditions; understanding the benefits of a balanced diet
and the role of nutrition in the prevention and treatment of disease is fundamental.
Course Content
Gain relevant skills, knowledge and understanding of key subject areas
Food safety for the home
Principles of healthy food preparation
Connections between food and feelings
Mandatory units
Healthy eating
Consider nutritional needs of a variety of individuals
Use food and nutrition information to plan a healthy diet
Weight management
Eating disorders
Food safety for the home environment
CALL US on 0114 281 5761 to apply today or download an application form here.